Upcoming in Granville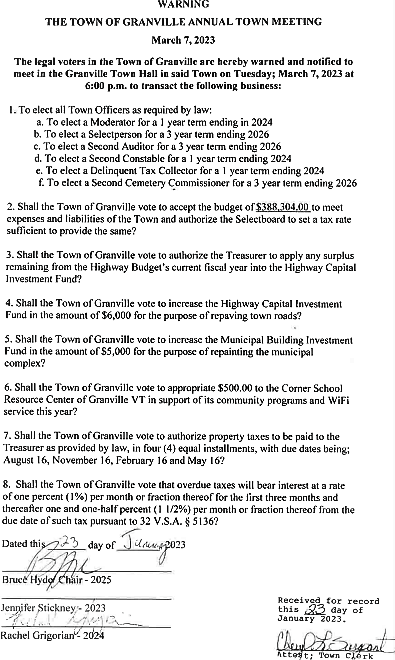 Did you know…
Free COVID 19 Antigen Rapid Tests
There are a few free test kits still available at the Town Clerk's Office. Each box has two self-tests. Results given in fifteen minutes. One box per person-first come, first served.
Household Hazardous Waste Days
The 2023 White River Alliance Household Hazardous Waste Days are:

Saturday, April 22, '23, 8 am–12 pm-Royalton Transfer Station
Saturday, September 30, '23, 8 am–12 pm-Rochester Town Hall
***The limit is 10 gallons or 10 pounds PER FAMILY.***
Click here for more info on what materials are accepted.
(Note to our town website visitors: Our town website granvillevermont.org is still being tweaked. Please excuse any omissions, errors or redirects.)